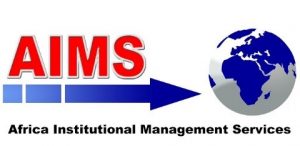 Africa Institutional Management Services (AIMS), a wholly Namibian owned company with international networking, provides industry-related skills training in virtually all areas.  Since its foundation AIMS has conducted various consultancies and training interventions and was particularly impressive in Computer skills Training and Finance and Accounting related training.
AIMS is currently conducting training for the financial cadre of the Government through Ministry of Finance, under the ICB-Project, a Finish funded project.
To this end, AIMS joined other institutions of formal learning e.g. Polytechnic of Namibia & Vaal Triangle Technician, SA to enhance its human resource capacity building exercise.  Under this cooperation agreement accredited management development programmes are offered with joint certification by the respective institutions.  Equally AIMS holds associate partnerships with reputable firms like Enterprise Namibia Foundation, Skills Framework of SA, Stra-Consult of Mauritius, State Informatics Limited of Mauritius and Consulting Africa in the UK amongst other.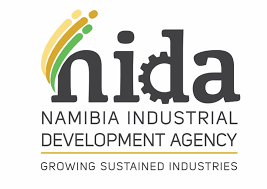 The Namibia Industrial Development Agency (NIDA) is a joint private and public sector venture, initiated by the Namibian Government through the Ministry of Trade and Industry to spearhead the Export-led industrialization of the Namibian economy. The company was created by an Act of Namibian Parliament in 1995, known as EPZ Act 1995.
The primary responsibilities of NIDA are to promote, monitor and regulate activities of the Namibia Export Processing Zone (EPZ) regime.  Its primary goal is to translate the government's objectives of economic development, self-sustained economic growth, poverty alleviation and job creation through export-led industrialization and establishment of a sound manufacturing base in Namibia. NIDA also assists EPZ entrepreneurs in the acquisition of infrastructure development and mobilizes funds for the erection of factory facilities for use by EPZ enterprises.
The company implements various projects on behalf of the Namibian Government from, for example, the establishment and management of Line of Credit through Export and Import Bank of India, Import and Export Bank of China, establishment of value addition of semi-precious stone, establishment of leather processing-Northern Tannery.
NIDA works closely with the Namibian Investment Centre and other agencies of the Ministry of Trade and Industry. It provides free and fast services to potential investors interested in taking advantage of Namibia as the best investment location in the region.